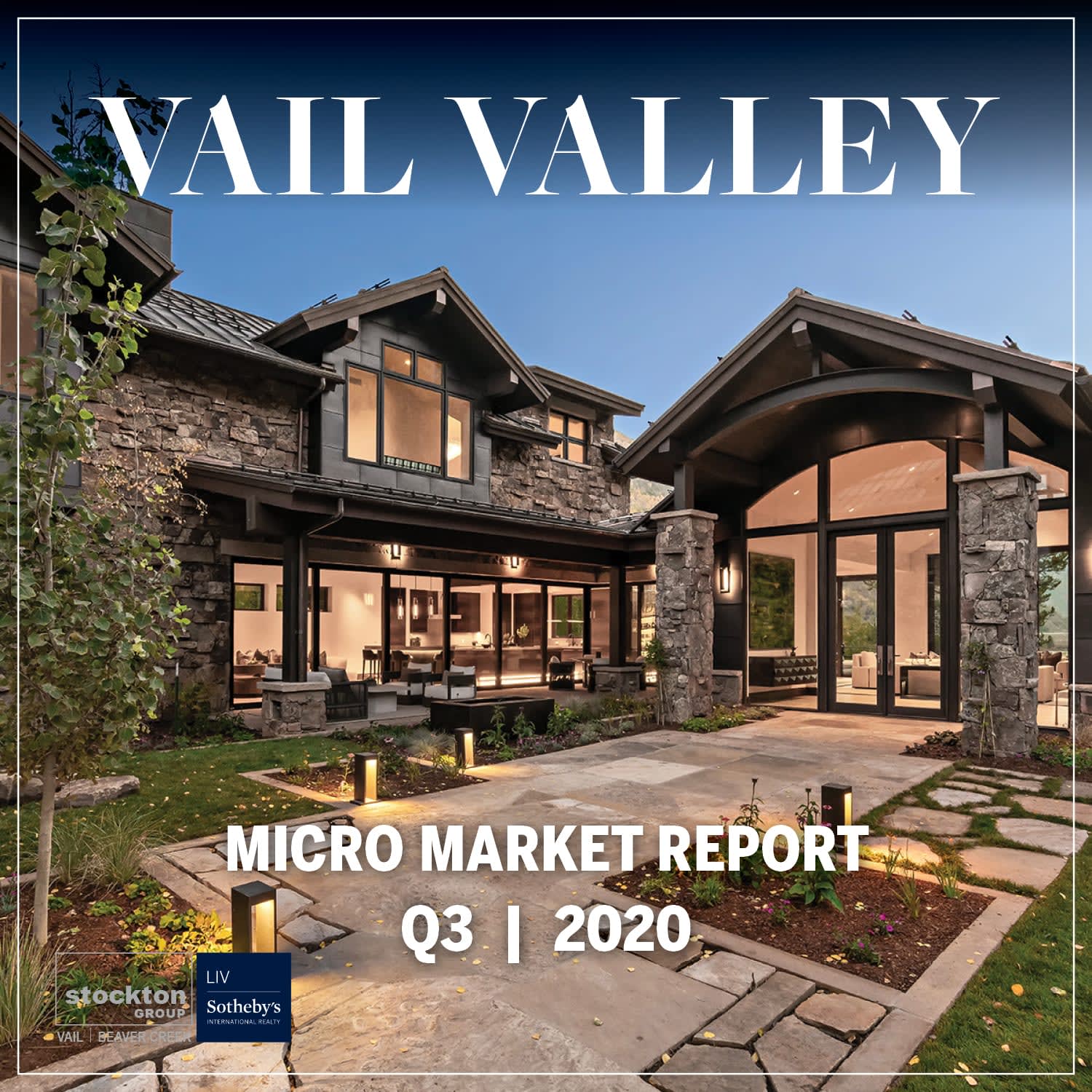 The latest Micro Market Report from LIV Sotheby's International Realty is live!

​​​​​​​LIV Sotheby's International Realty produces a Micro Market Report focusing on the real estate performance for Eagle County, which makes up the Vail Valley, from January through September of 2020, compared to the same time period of 2019.
Total sales volume for Eagle County grew by a remarkable 29.6%. While the number of sold listings only increased by 2.6%, several very high-priced sales pushed the average sold price and the total sales volume upward. Overall, the average sold price for homes in Eagle County rose by 26.3%, bringing the average price for homes in the area to $1,601,877.
In Vail Village, average sold prices rose 
by 97.9%. This dramatic increase is largely due to $29,750,00 sale of a stunning single family home which was represented by our own, Tye Stockton.
Homes in Lionshead also saw a significant rise in average sold prices, growing 
from $2,233,852 through Q3 of 2019 to $2,586,921 through Q3 in 2020, a 15.8% increase.
Bachelor Gulch experienced a rise in 
the number of properties sold through September of this year compared to January through September of last year. When looking at all property types, this community saw a 144.4% increase in listings sold. East Vail also experienced a boost in the number of homes sold through September of this year. So far in 2020, there have been 62 home sales, a 31.9% increase from the same time frame last year when 47 homes sold.