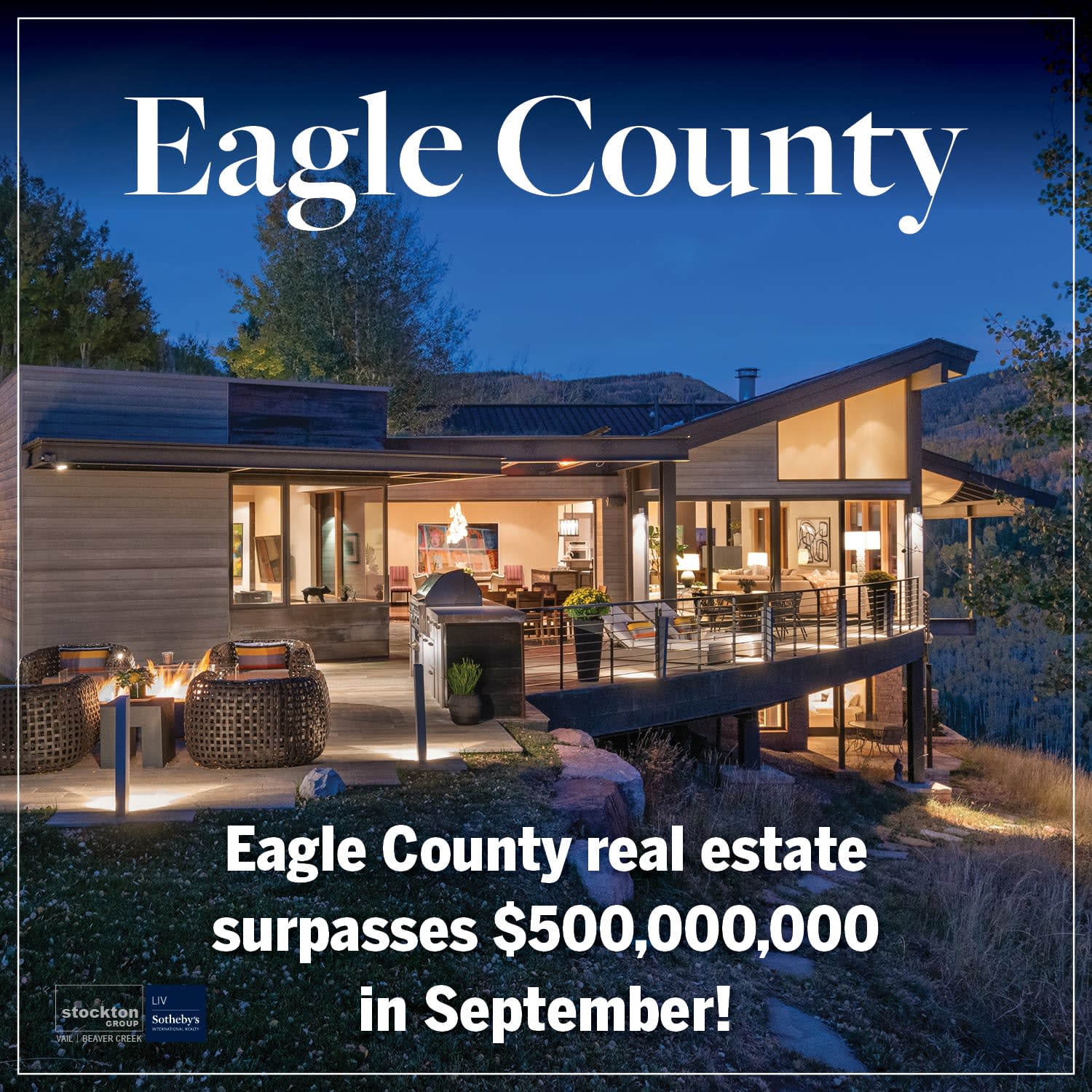 LAND TITLE MARKET ANALYSIS • EAGLE COUNTY • Click here for Land Title's SEPTEMBER 2020 MARKET ANALYSIS

Eagle County real estate surpasses $500,000,000 in September!

September was a historical month for Eagle County real estate with total dollar volume reaching $515,605,017! This is the first time ever that dollar volume surpassed $500M in any given month. This brings us past $2B in dollar volume, year to date, and 26% higher than 2019.

There were 319 transactions averaging more than $1.6M in September. This includes 18 sales priced at $5M or more with the highest price sale on Rockledge Road in Vail Village selling at $27.5M. This brings the total number of sales over $5M to 50, year to date.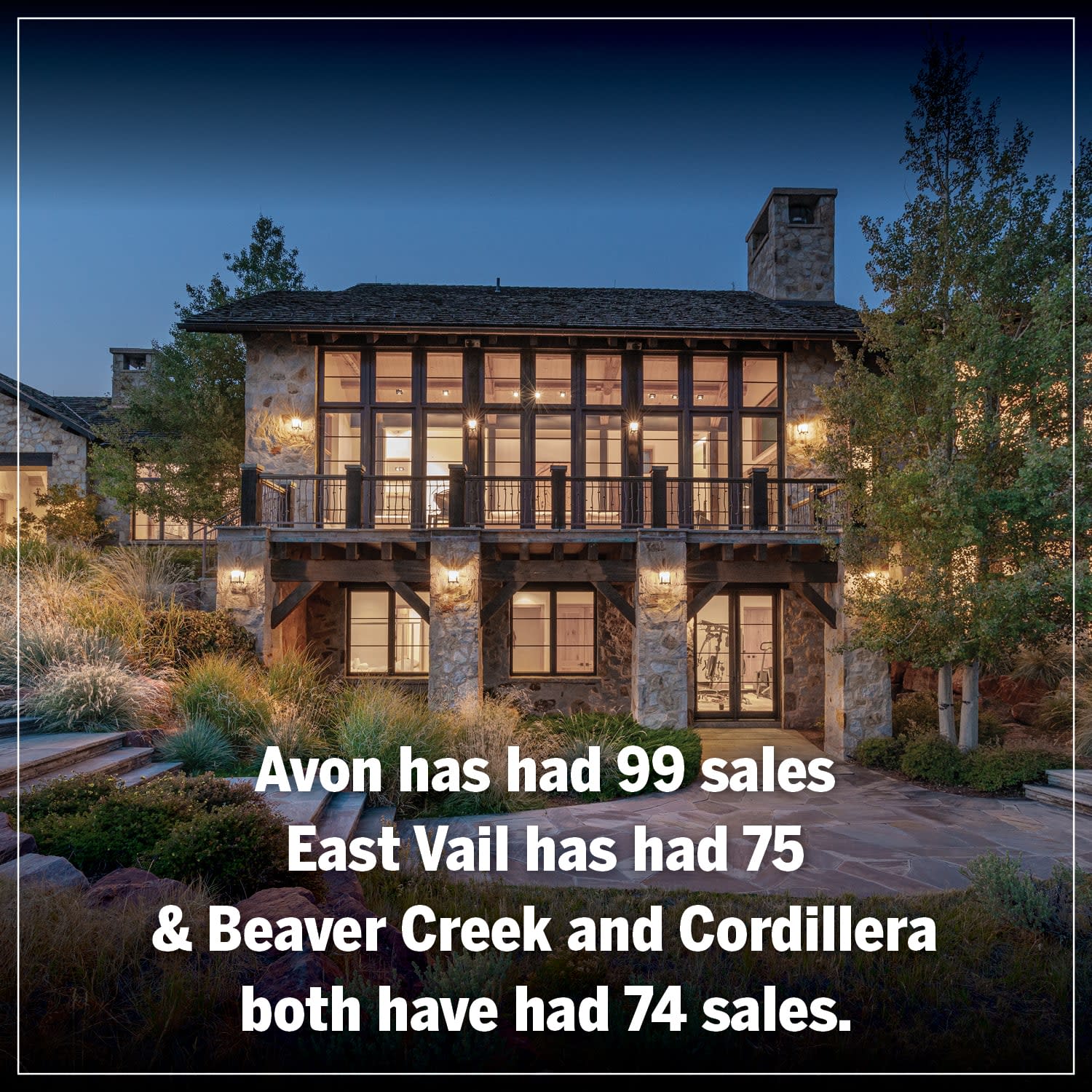 There have been a few areas throughout Eagle County that have had an exceptional year, through the third quarter of 2020. Avon has had 99 sales, East Vail has had 75, and Beaver Creek and Cordillera both have had 74 sales.
Beaver Creek has seen the multifamily average home price increase 27% to $1.8M in 2020. You can see the full breakdown of each area on page 12 of the attached report. Out of state buyers have increased significantly this summer accounting for 37% of all transactions in September. This is uncharacteristic for most months in which the local buyers market is typically above 50%. This category dropped to 40% in September.
Click here for Land Title's SEPTEMBER 2020 MARKET ANALYSIS