VAIL VALLEY, CO, FEBRUARY 22, 2022 -- Compass real estate's The Stockton Group (TSG), the number one real estate team in the Vail Valley, today announced the opening of InSight Vail's Real Estate Immersion Experience located in the new Compass office at Solaris Plaza in Vail Village. By integrating mixed reality, gaming technology and audio visual advances with top performing luxury real estate agents, buyers and sellers experience a complete selling solution. InSight Vail features a mixed reality, immersive home buying experience - the most efficient, on-demand way to view home inventory in the Vail area.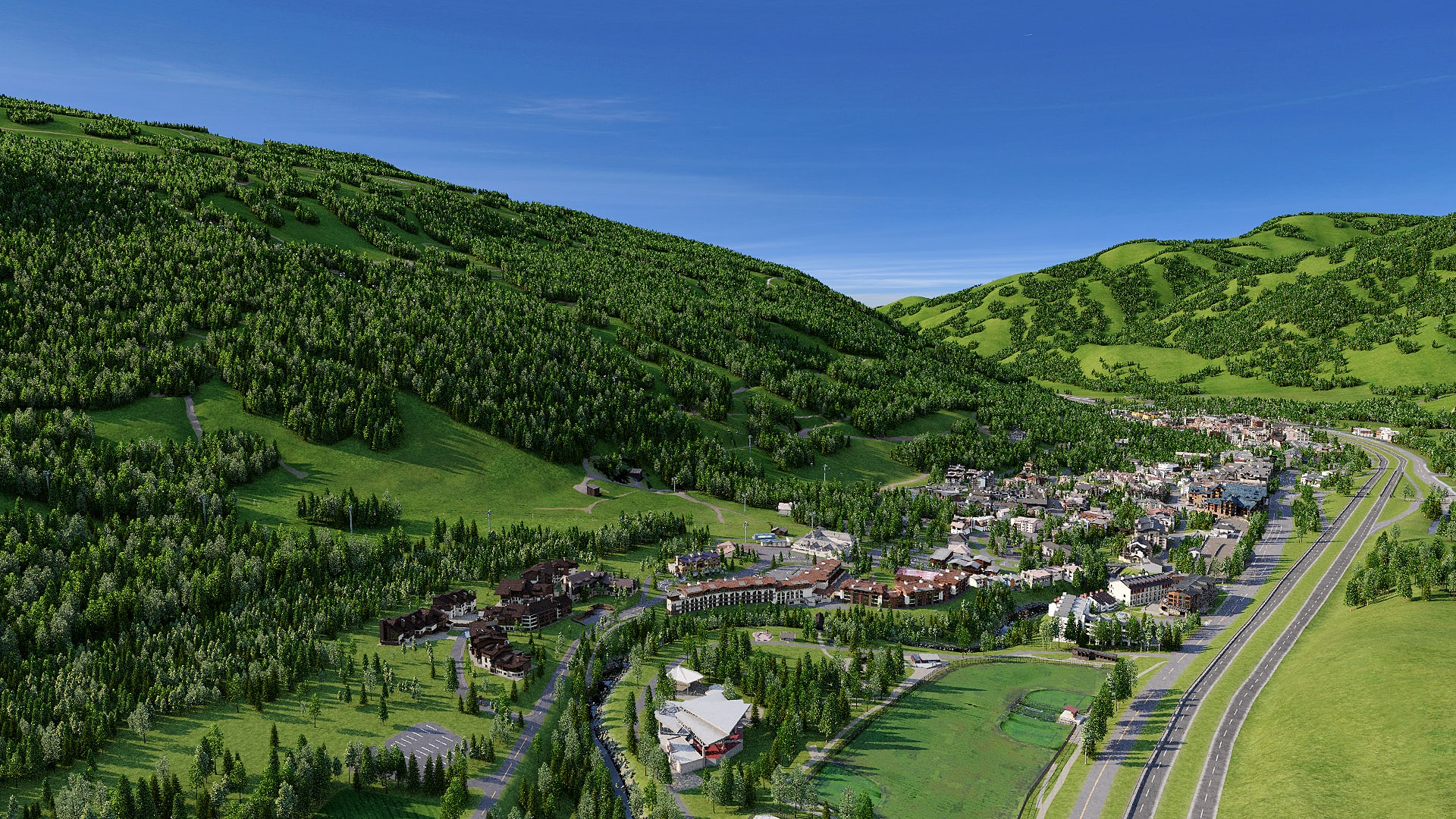 InSight Vail uses the world's only 3D residential search engine to allow potential homebuyers to virtually tour every property within a short period of time, all from the comfort of a luxury viewing space. The immersive virtual experience is designed to help clients identify a short list of desired properties, freeing up more time for them to spend enjoying the world-class vacation activities abundant in the Vail Valley.

"Our goal is to streamline properties of interest for people and reduce multiple days of home tours to a one- or two-hour immersive experience at InSight Vail," said Tye Stockton, principal of TSG and number one real estate broker in Vail. "People come to Vail to spend time with family or go skiing; physically touring multiple properties can take up a lot of that time. InSight Vail will revolutionize the way real estate is bought and sold in Vail, just as Compass is reimagining the real estate experience with its proprietary technology platform."

In addition to helping potential homebuyers save time, InSight Vail also benefits sellers in the Vail Valley. Touring properties remotely will limit in-person showings, which can inconvenience sellers who may be presently enjoying or renting a property. The experiential option also decreases the amount of visitors touring inside homes, which can put COVID-19 concerns at ease and minimize disruptions for sellers who work from home.

The customized 3D software was designed through TSG's strategic partnership with Evolution Virtual, a state-of-the-art interactive technology company leading in visualization tools for marketing real estate. The immersive virtual viewing theater was engineered and installed by Audio One, the pre-eminent audio/video integrator of high-end residential systems in the global marketplace.

"Evolution Virtual has built the luxury interactive presentation systems used to market $200B in real estate sales across five continents. The InSight Vail platform draws from this experience, but goes much further, providing more market perspective and inventory detail than anything we have created before. It is the ultimate search tool," said CEO of Evolution Virtual, Jonathan Oleinick.




Formed in 2014, TSG is led by Tye Stockton, who has been ranked in Vail as the top individual broker by sales volume in 2018, 2019, 2020 and 2021. TSG has closed over $2B in total sales, with notable closings including the 2020 sale of 99 & 100 Vail Road for $57,250,000, and the international sale of 375 Mill Creek Circle for $24,000,000.
InSight Vail will reside in the first permanent Compass office in Solaris in Vail Village. Providing an end-to-end platform that empowers its residential real estate agents to deliver exceptional service to seller and buyer clients, Compass has brokers throughout Colorado including Vail, Denver, Boulder, Aspen, Telluride, Steamboat Springs and Breckenridge.